Danone International Prize for Nutrition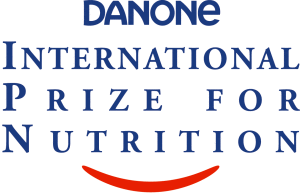 The Danone International Prize for Nutrition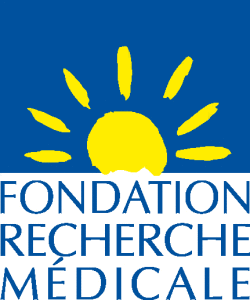 Every 2 years, the Danone Institute International organizes the Danone International Prize for Nutrition with the support of the French Fondation Recherche Médicale.
The Danone International Prize for Nutrition recognizes a researcher leading a major advancement in nutrition science, including new concepts and research fields with potential application for human diet and health.
Innovative research is within its scope, including mechanisms, disease prevention and management, behaviour, economics, public health and expanding the frontiers of food science and nutrition.
The Danone International Prize for Nutrition is €120,000 and is shared 50/50 between the winner and their not-for-profit primary research institution. The prize funds provided to the institution must be used to support nutrition research.
Download enclosed the presentation of the Prize
Selection process
The Rules
The selection procedure of the Danone International Prize for Nutrition is modelled on the most renowned international prizes. It comprises a confidential nomination process and a final selection by an independent Jury. A Prize Committee responsible for all scientific aspects of the Prize ensures the proper conduct of this selection procedure.
Download enclosed the Danone International Prize for Nutrition rules
The Prize Committee
The Prize Committee is composed of seven members from the Danone Institute International and other individuals appointed by the Board. The Prize Committee is responsible for soliciting nomination, compiling and selecting the nomination proposals sent to the Jury, and selecting the Jury members. Decisions are made by a majority vote. In case of a tie, the Chair's vote counts as two votes.
The Nominator
The Nominators are representatives of the major institutions responsible for the promotion of nutrition research all over the World. The role of the nominators is to propose outstanding individuals or teams for the Prize and to complete the nomination form (one form per nominee). Self-nomination is not allowed. The list of nominees will remain confidential.
The Jury
The Jury consists of up to 9 members including one member of the Fondation pour la Recherche Médicale, and is appointed by the Prize Committee. No more than 50% of the jury are members of the Danone Institute International or the Danone Institutes. The Jury selects one laureate by secret majority vote. Decisions of the Jury are final.
The 2016 Danone International Prize for Nutrition Laureate
The Jury has decided to recognize and award Prof. Philip Calder of the University of Southampton (UK) for his cutting edge research on fatty acid metabolism and functionality, focusing notably on the immune, inflammatory and cardiometabolic systems.
The award ceremony and lecture took place during the Experimental Biology Congress in San Diego on April 5, 2016.
Click here to learn more.
The previous laureates
Since 1997, 9 researchers have been awarded the Danone International Prize for Nutrition for their work and achievements in the field of Human Nutrition and Health: